Hi-Tech solutions
for your business
Make your business work with Infomir products. We'll be glad to welcome your company as a partner.
Who we are
Infomir is a group of companies that specializes in industrial and consumer electronics. Our product range spans hi-tech solutions of internet television devices, smart lighting, and metering equipment. As a new service, we also offer industrial-scale 3D printing.

With our main facility located in Ukraine, and other Infomir offices and distribution centers operating in the UAE, Germany, and Switzerland, Infomir is able to ensure efficient worldwide logistics.
20 years in the market
4 international offices
4500 successful projects in 150 countries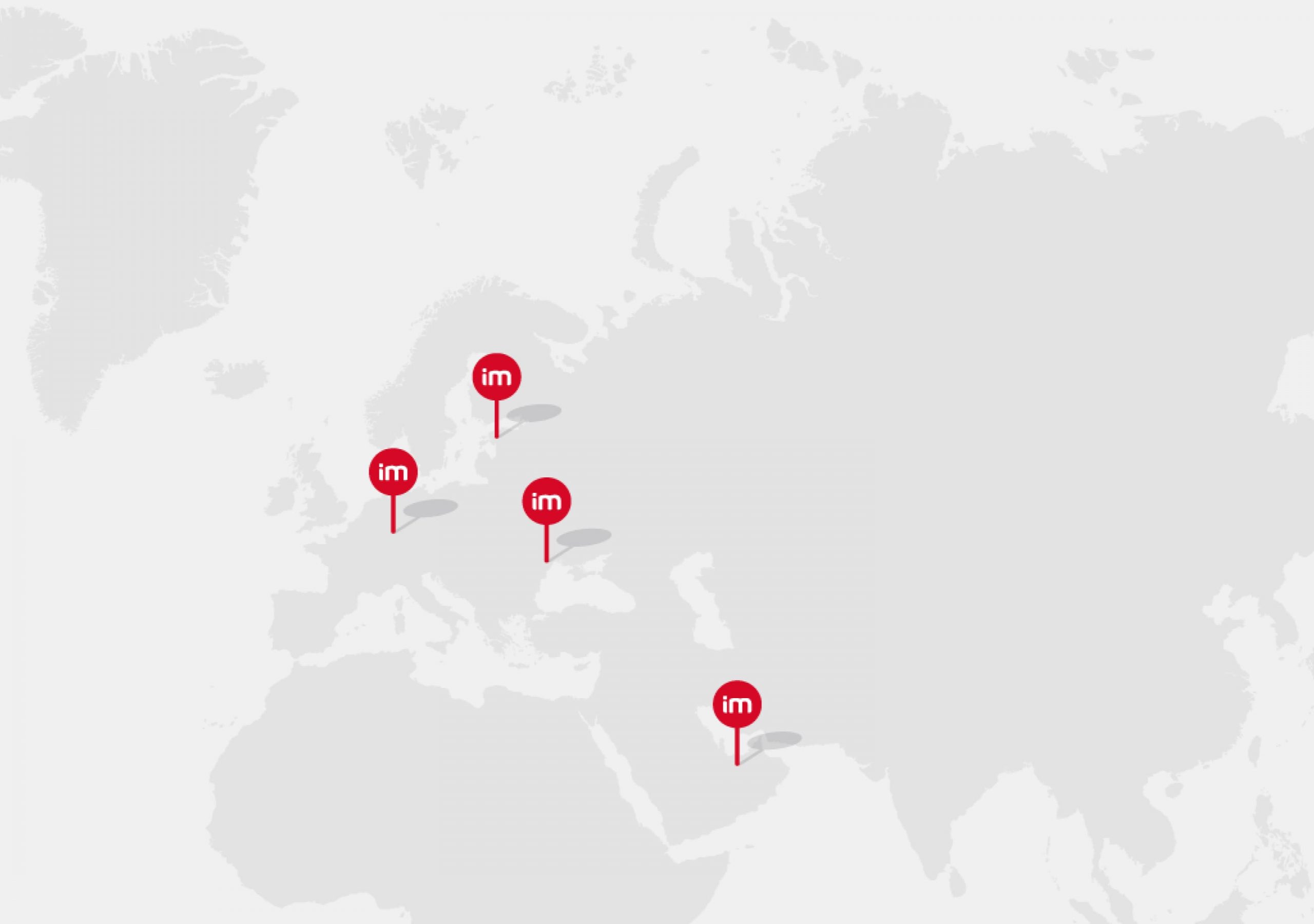 Our products
As a leading developer and supplier of competitive, reliable, and lasting solutions,
we are always looking to establish new partnerships.
IPTV/OTT solutions

Infomir develops and manufactures advanced equipment and software for IPTV/OTT businesses. Thousands of service providers in more than 150 countries use MAG set-top boxes and our middleware for their projects. The reliability, cost-effectiveness, and functionality of these products allows users to launch any project in the shortest time span and to obtain a fast return on their investment.

Retail stores

Infomir's official retail store offers a range of MAG devices, including those powered by Linux and Android TV™, power units, remote controls, and other accessories, both for retail and wholesale.

At Infomir store, you can purchase top-quality devices with a warranty at recommended prices. Devices are available to order from anywhere in Europe, USA and the MENA region. Your order will be promptly delivered to you once it has been placed.

Smart city solutions

Our Jooby Smart City solution helps companies and municipalities to establish remote-controlled street lighting systems and gather water, gas, heat and electricity resource-consumption data. What's more, in the future, it can be used as a basis for other smart city subsystems.

Industrial 3D printing services

Infomir uses an industrial printing line to print prototypes and ready-to-use parts for manufacturers, medicine, startups, and even other 3D printing studios.

Our 3D printing department utilizes Multi Jet Fusion, a powder 3D printing technology. It can handle things that other conventional and even additive manufacturing methods cannot cope with. MJF is the go-to choice for robust and detailed prototypes and production samples.

Metering Solutions

Matrix AMM is an advanced and innovative solution for capturing energy consumption data. Its multifunction MTX meters and software enable energy suppliers to read large numbers of industrial and domestic meters quickly and accurately. Both MATRIX AMM and MTX Meters are available and fully certified for use in Ukraine, Belarus, Uzbekistan, and Kazakhstan.
Head Office
Infomir's head office and all the company's major departments are located in Odessa, Ukraine. Development, engineering, design, sales and talent recruitment are carried out here.